Case Study
Hamilton Health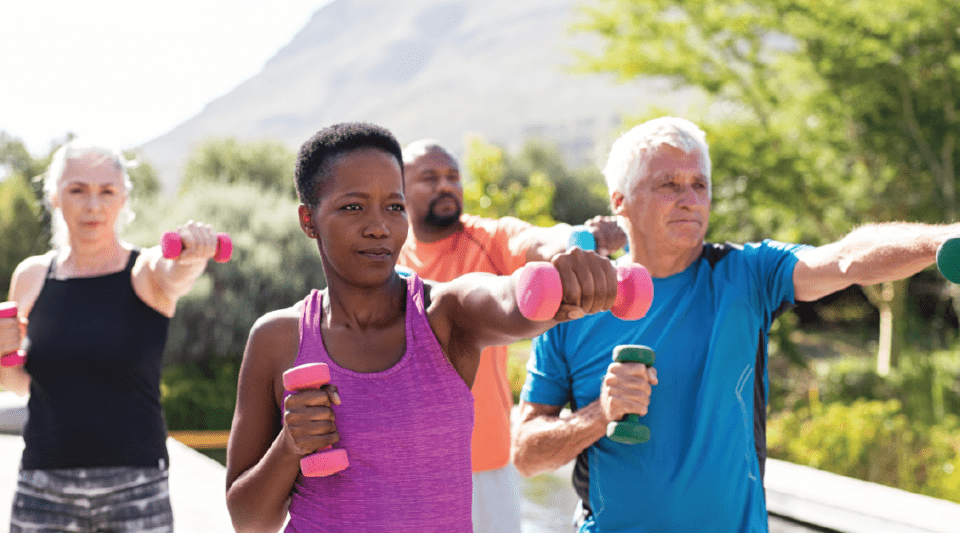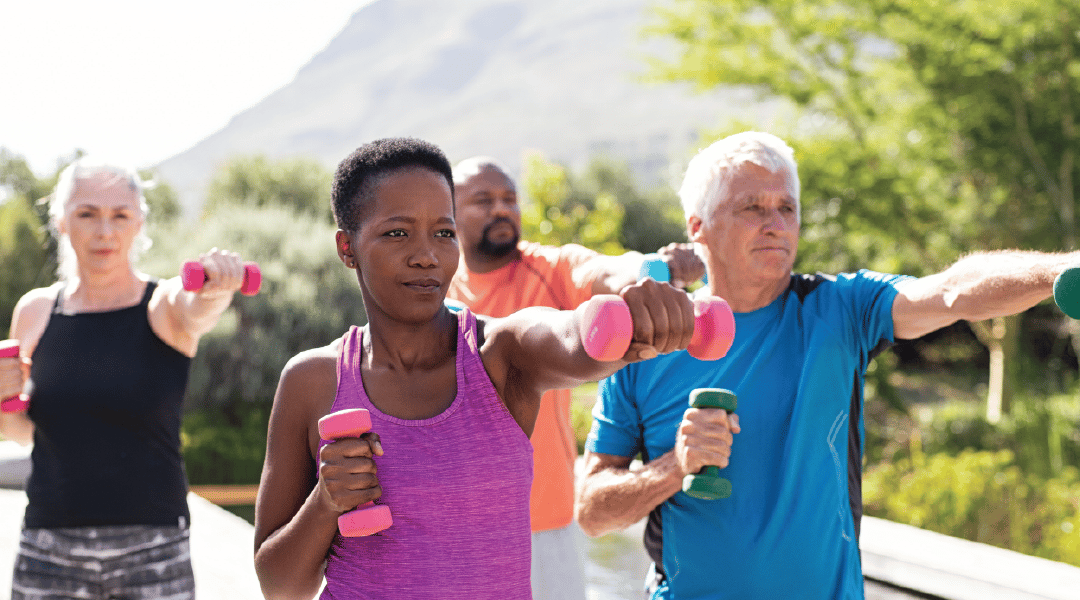 Hamilton Health System gains efficiencies and saves $83K after the first year
Hamilton Health Care System is a comprehensive, nonprofit health care system located in northwest Georgia. As a premier healthcare system, their mission is to deliver quality services in a caring atmosphere for their patients and their families while meeting healthcare needs that advance the quality and dignity of life. This philosophy could not hold more true for their own employees and their wellness program.do
"I must say I've only been a part of this wellness journey for about 4 weeks, and I can already tell that it is about more than just being healthy. Here at Hamilton, the employees are truly expressing what is meant to have a Healthy Lifestyle. I'm happy to be a part of an organization that helps me stay focused every step of the way to successfully complete my healthy lifestyle journey."

Associate from HPG Murray
A health-conscious culture
Hamilton Health Care System (HHCS) is self-proclaimed as the "healthy heart of Hamilton" and highly value's their employees' well-being. Their leadership is known for attentively listening to the needs of their almost 2,500 employees. They understood employees wanted tools at work to help them lead a healthy lifestyle.
Over the years, HHCS' leadership worked diligently to create a strong and supportive environment that fully embraced a wellness culture - where employees were motivated to participate. They had all the ingredients to grow a successful wellness program except one – their wellness technology.
The challenge
It did not take long for HHCS to discover that trying to run a successful wellness program on their previous wellness platform was more frustrating and expensive than originally anticipated. Some of their wellness program's top priorities were efficient customization and communication abilities and both were proving to be difficult to achieve. Additionally, the lack of customer service and timely responses to issues were also harming their wellness program. It was time to seek a new wellness management solution.
What they did
Their program kept hitting roadblocks and it soon became apparent that a new wellness technology provider was needed. Hamilton Health wanted a technology partner that could help them take their wellness program to the next level. They conducted an extensive market search with approximately 15 technology vendors on their list. They quickly shortlisted 3 vendors but when they realized what the CoreHealth corporate wellness platform was capable of, they knew it was exactly what they were looking for.
"CoreHealth is so welcoming. We love your fun and innovative culture. You listen to your customers."

Emily Erod, Hamilton Health Care System's Wellness Coordinator
Hamilton Health's leadership even stated the platform looked too good to be true! They selected CoreHealth Technologies for the following key reasons:
Customer Service: CoreHealth's ninja support team resolved issues in hours. Furthermore, CoreHealth is eager to coach System Administrators on how to best use the system. Their prior technology provider could take up to a week, sometimes longer to have issues resolved.
Customization: Advanced customization allows administrators to have the flexibility to change the brand, program design, and beyond, whereas they used to be limited to one customization per year.
Wellness Coordinator Capabilities: Their System Admin has full control to help participants (e.g. reset passwords immediately or have points uploaded within 7-14 days). Previously, it would take 10 minutes to get a vendor to change passwords and the System Admin would have to wait 40-60 days to have incentive points uploaded.
Challenge Templates: Immediate access to 40+ out-of-the-box challenges with the ability to customize their own, compared to having 15 out-of-the-box challenges that could only be updated twice annually with their prior vendor.
Money Saved: Annual license of $16k (at time of signing), saving $83k from their prior annual license cost of $100k.
Disease Management Coaching: HHCS expects to eliminate $154k in third-party coaching costs when they implement CoreHealth's coaching tool in 2018. Plus, the tool will enable them to better integrate and manage coaching. With their prior vendor, HHCS paid an additional cost for third-party coaching.
Health & Wellness Content: Able to create their own content on the platform or use one of CoreHealth's best-in-class health content providers via their partner network – all seamlessly integrated into the platform. The content provided by their prior vendor was unsatisfactory and not relevant to the Georgia region. As a result, HHCS created their own content.
Reporting: With CoreHealth, their ability to use 40 standard, real-time reports at the press of a button. HHCS used to manually produce their own reports and found substandard reporting abilities and inaccurate data with their previous vendor.
Incentives: Flexible and customizable incentive programs to fit any activity or individual on the CoreHealth platform. Use to have limited incentive abilities (e.g. unable to award points for 5k's, other runs or water consumption).
Communication: It's now efficient and easy for System Admin to communicate with users. Employees love the social interaction on the platform and they can connect with others and become more engaged and motivated. HHCS used to have limited communication tools for System Admin and lacked social networking capability available for participants to engage with each other.
Implementation Timeline: With CoreHealth 3 months, compared to 6 months with their prior technology vendor.
Reseller Model (use wellness technology to deliver wellness services to the region): CoreHealth's reseller model allows HHCS the opportunity to be a regional leader in population health for local businesses. Their prior technology vendor did not have a reseller model.
"It's been easy for me to do what I need to do in CoreHealth's platform. You have given me the freedom to reallocate my time to focus on diving deep into our programs and design new and innovative programs. I have one full day per week back now vs. spending it on troubleshooting and issue management."

Emily Erod, Hamilton Health Care System's Wellness Coordinator
The results
Using CoreHealth as its wellness technology partner has helped Hamilton Health transform their wellness program. After a short implementation period of 3 months, the benefits of switching to CoreHealth were immediate. Hamilton Health currently has an 85% participation rate for their 2017 wellness program which has been designed to be even more challenging. Based on 1,500 eligible participants so far the following stats have already been accomplished.
76.8% Health Risk Assessment (HRA) completion rate to date
62% of post-challenge survey respondents perceived their health improved over the course of the challenge
90% of post-challenge survey respondents said they would participate in another challenge
1st Team Based Challenge
663 out of 1,437 eligible participated, making 90 teams
1602.5 lbs. were lost in the challenge
29% of participants recorded losing weight
94% were satisfied with their efforts in the challenge
73% perceived improvement in their health
86% of participants are interested in another challenge
1st Individual Challenge
428 participants walked over 128 million steps in 6 weeks
"The portal is much easier to navigate. The increased communication is great, and we don't have to wait on the phone for a ling period of time to change a password or get something set up."

Tracy Staples, Human Resources Benefits Specialist
Estimated program savings
Presenteeism: $49,809.38
Absenteeism: $27,286.88
ST Disability: $22,522.50
Drug Costs: $219,182.67
Total Savings: $318,801.42
Employees notably appreciated how the platform had become more efficient, fun, and easy to use. The responsive web design has given users the full functionality of the entire platform accessible from any device. Participants also enjoy the gamification and social networking functionality that supports their collaborative and engaging culture. Here are just a couple of the 322 positive testimonials on the wellness portal.
"The new platform is laid out so much better. It is more user friendly and I can get to where I want. The difference challenges are so fun and have really helped increase my walking. I am so grateful for Hamilton to have the wellness program

Mike Nichols, Maintenance Specialist
New growth opportunities
In addition to a more successful wellness program, CoreHealth's coaching tools will provide Hamilton Health with the foundation to ramp up and grow their disease management coaching program and pharmacy services. Soon, the ability to resell the wellness platform will allow Hamilton Health to sell its wellness program to local businesses. There will be new opportunities to provide wellness services to an additional 67k people in the local business community that have already stated their interest.
"The platform is easy to use and has allowed me to improve communications and provide additional clarity to participants about upcoming events and initiatives. I can send friendly reminders to keep participants on track and users can share their success stories. Our employees just love the platform!"

Emily Erod, Hamilton Health Care System's Wellness Coordinator