How Air Canada's Wellness Program Took Flight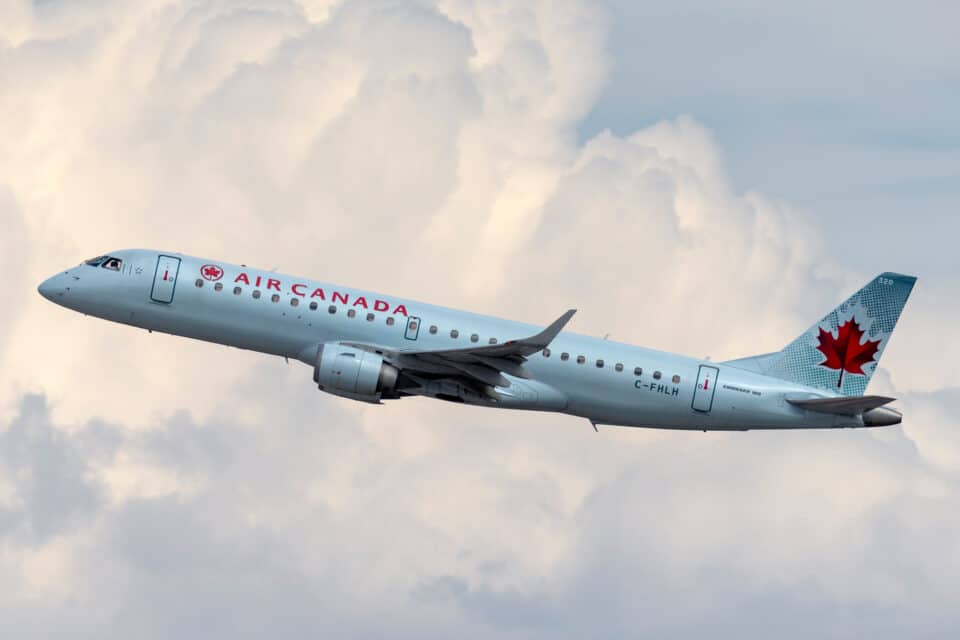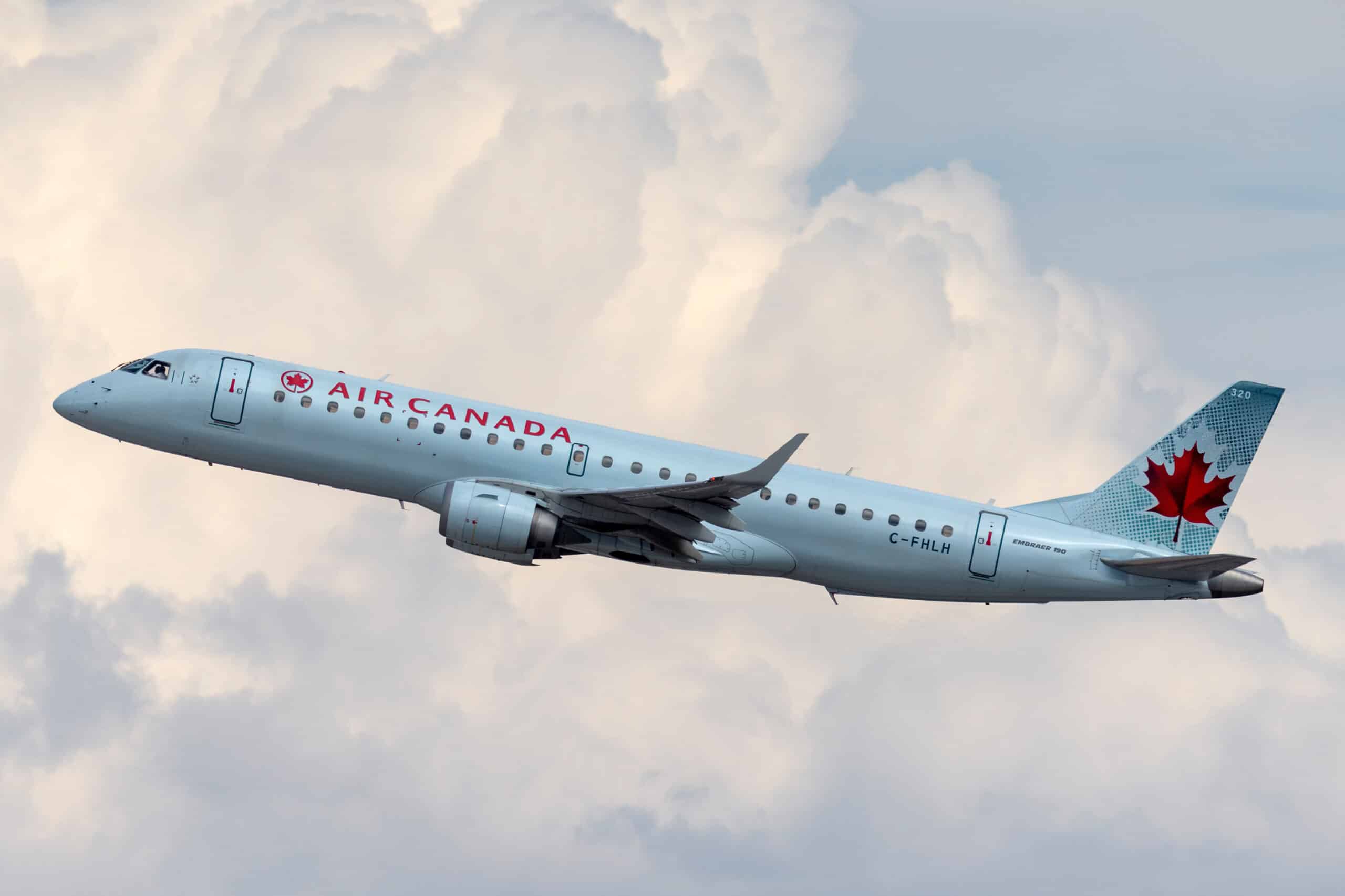 Headquartered in Montreal, QC, Air Canada is the country's largest airline, providing direct service to six continents. It is the only international network carrier in North America to receive a Four-Star ranking from Skytrax. 
At Air Canada, social elements throughout the organization are just as important as economic factors in contributing to the airline's success. Over the years, the company has cultivated a corporate culture that incorporates team members' social needs and values into their strategic decision making for their +30,000 employees. This has resulted in a wide range of opportunities to promote employee engagement in important programs and social causes that make a difference for their team, including their health and well-being program. 
The Challenge
The COVID-19 pandemic presented major challenges for Air Canada employees, due in part to challenges the aviation industry had never seen before. During the height of the pandemic, the company was forced to lay off nearly 50 per cent of its employees, raising anxiety, lowering morale and creating additional pressure among the remaining employees. This increased the need for a comprehensive wellness resource that offered practical guidance and support for team members, from front line employees to those behind the scenes. 
The Solution
As Churchill said, "Never let a good crisis go to waste" and following an assessment of the company's existing health and well-being program, it was clear that an overhaul was required to address the current needs. During the evaluation process, it was determined that one of their top priorities was choosing a new technology partner to power a revamped program. 
Leading the charge on this initiative was Air Canada's Well-being Manager, Sobora Duy, who had held multiple positions within the organization over several years. Drawn to CoreHealth's flexibility and customization capabilities, Sobora knew he would have full control over the health technology platform to develop a program that would resonate with all levels of the organization. However, in addition to a new partnership with CoreHealth, Sobora also understood that  direct, effective communications to promote the new program needed to be established to pave the way for successful buy-in from all levels of the workforce. 
One of Sobora's first priorities to achieve buy-in from employees who were anxious about the state of the airline industry was to establish a new identity for their well-being initiatives. They needed a program that would re-direct the  new uncertain narrative that was affecting their corporate culture. "Unlock the Best in You" (UBY) was created, becoming the new name representing the program's four health categories: Work, Mental, Physical and Financial. 
Sobora and his team invested time into producing videos and social posts knowing it was critical to achieve a sense of connection to enhance the success of their program. Sobora understood how to connect with all types of colleagues, having already worked with many of them in various capacities in the past. He made it his mission to connect with individuals wherever he went, sharing his passion for health and well-being and reigniting their sense of belonging. 
The Results
Built on CoreHealth's comprehensive well-being platform, the UBY portal quickly became known as the "People's Platform", educating employees in a streamlined manner about how to deal with personal and workplace issues. CoreHealth's platform effectively centralized all of Air Canada's well-being programs into one place, making it easy for employees to access valuable resources and support. 
"Our UBY portal is well-designed, functional, easy to use, mobile compatible and provides high-quality content from experts that incorporates the essential topics of a well balanced life including physical, financial and mental wellbeing.  It's a one stop shop."
Delicia O'Neil, Manager, Contact Centres, Vancouver
As the program continued to gain momentum other programs benefited as well, including the cafeteria which began posting UBY meals directly on the portal for employees to see healthy food options. Air Canada built a dedicated wellness centre including a new gym as a testament to their ongoing commitment to supporting the health and well-being of their employees. Since its grand opening on March 15, over 1,200 registered users have joined the UBY Wellness Centre. There are plans to expand the concept in other cities as well.  
Bolstered by a strong brand and innovative technology, Air Canada's wellness program has successfully connected  employees from across the country  in an engaging wellness experience. In fact, since their launch in the fall of 2022, Air Canada has seen impressive engagement rates. The number of unique log-ins is on pace to reach over half their employee population of 30,000 this year alone - compared to 3,000 log-ins the year before!
There are several key benefits of partnering with CoreHealth's total well-being platform that have contributed to the program's impressive engagement rates and overall success.
Advanced customization capabilities
Customization capabilities play a fundamental role in enabling the wellness team to deliver targeted information to specific audiences. Air Canada's operations are 24/7, and it has a highly mobile workforce. Employees are experts in a wide range of specialties, from call center and airport agents to administration to pilots and flight attendants, and each person is presented with a tailored program experience. For example, if a crew member logs into the platform they are presented with a completely different program in terms of content, available workshops and even a layover feature integrated with Google Maps that indicates which restaurants are nearby an airport. If a crew member wants to recommend a new restaurant that's not listed, they have the option to submit a recommendation for the wellness team to update in the portal. 
Comprehensive communication and scheduling tools
CoreHealth's calendar and scheduling capabilities have been instrumental in selling out Air Canada's in-person and virtual mental health workshops. Notifications can be sent informing eligible employees to register for an upcoming workshop. 
The platform allows for employee feedback to be collected through multiple channels, including polls, surveys, email, and social media. The airline also has over 85 staff members who volunteer as wellness ambassadors to listen to reviews and feedback. Sobora emphasizes the importance of communication being a two-way street between employees and senior leadership. When leadership listens to and acknowledges participant feedback, and makes necessary changes to the well-being program, employees feel heard and respected. 
"Achieving successful employee engagement in your wellness programs is all about understanding your culture and connecting with everyone at all levels of an organization by being genuine and relatable. If you can connect with people, individuals will feel included and seen. This all contributes to an overall sense of belonging and purpose that is the basis of a healthy culture and lifestyle."  
Sobora Duy, Health and Wellness Manager, Montreal
Participant feedback on the program's new look, features, and functionality has been resoundingly positive. And most importantly, employees are engaged and demonstrating their interest in learning more about the UBY programs. At a recent UBY Wellness Day open house at Air Canada's second largest hub, more than 700 employees attended on their personal time. Combined with an exponential increase in visits to the Wellness section of Air Canada's internal social media site for employees, Sobora sees this as solid confirmation of Air Canada's successful UBY program delivery, one that provides valuable resources that are important to employees in a one-stop shop. 
"The portal is a one-stop-shop for all aspects of an employee's wellness journey, and there are additional resources for people managers on how to provide optimal support for their employees from a mental, physical and financial wellness perspective. It's a fantastic tool that I highly recommend!"
Deborah Hunt, Privacy Specialist, Law & International Affairs, Toronto
"The UBY portal has been an effective tool for myself to improve my own mental health. The videos and articles are a great resource to provide different mental health strategies – especially during these cold and grey winter months. Thank you UBY!"
Emily Caspar, Disability Case Manager, Human Resources, Toronto
"I find the UBY portal being resourceful and an essential tool for the employees as it offers an abondance of wellness tips from physical activity, financial advice to emotional well-being and more, all on one platform. I have used the EFAP line several times, and to have a doctor replying within a few minutes is priceless. The LifeSpeak videos teach notions and skills on a multitude of subjects, I can listen on what I need to learn or improve anytime I have a few minutes".
Hinda Dekhili, Manager, Corporate Sales, Montreal
"A modern take on mental health. Thank you, UBY & AC!"
Frances To, Manager, Customer Experience-In-Terminal Ops, Vancouver